---
See you on May 18, 2024, for the
Escondido High School Golden Reunion
---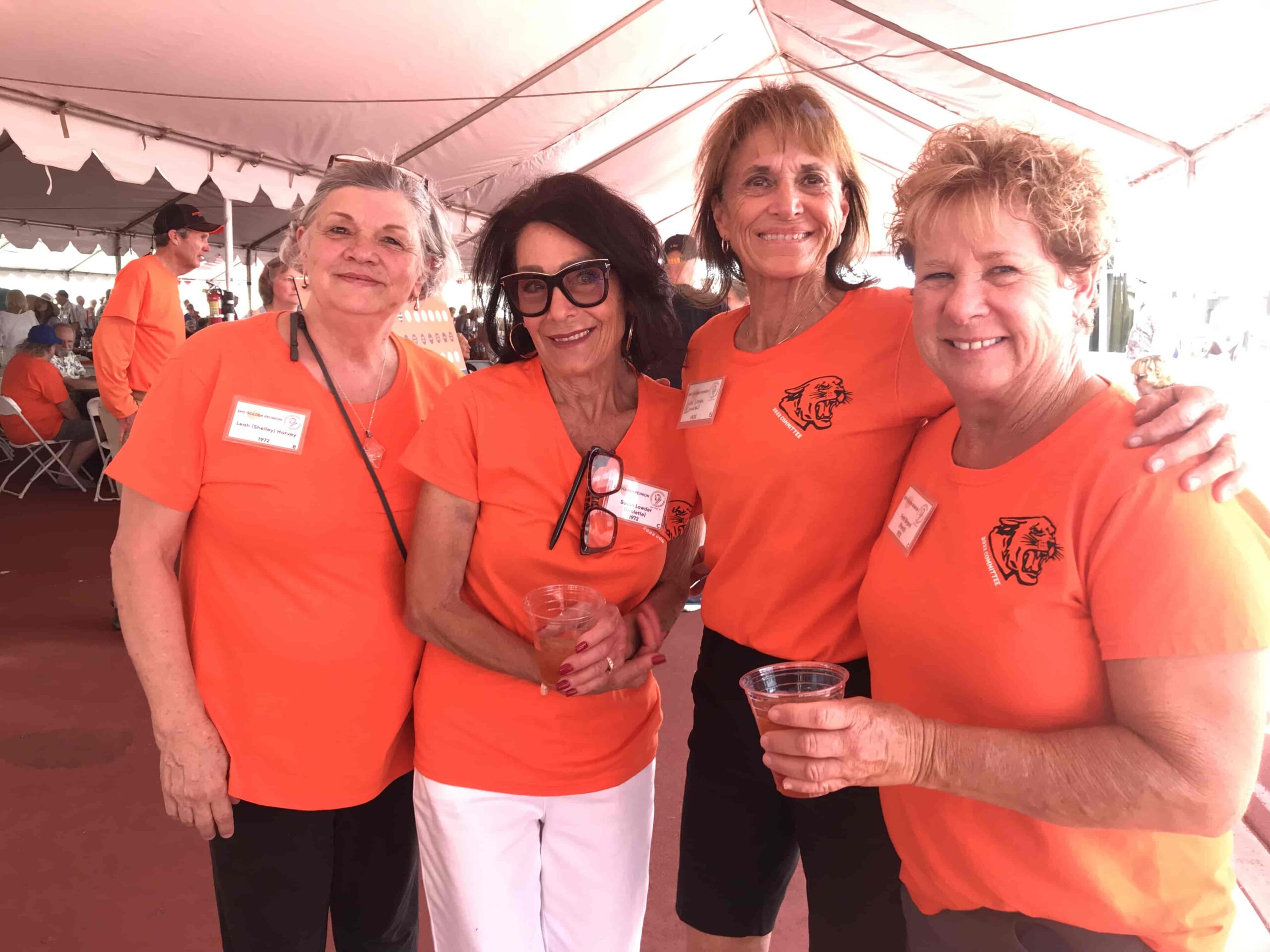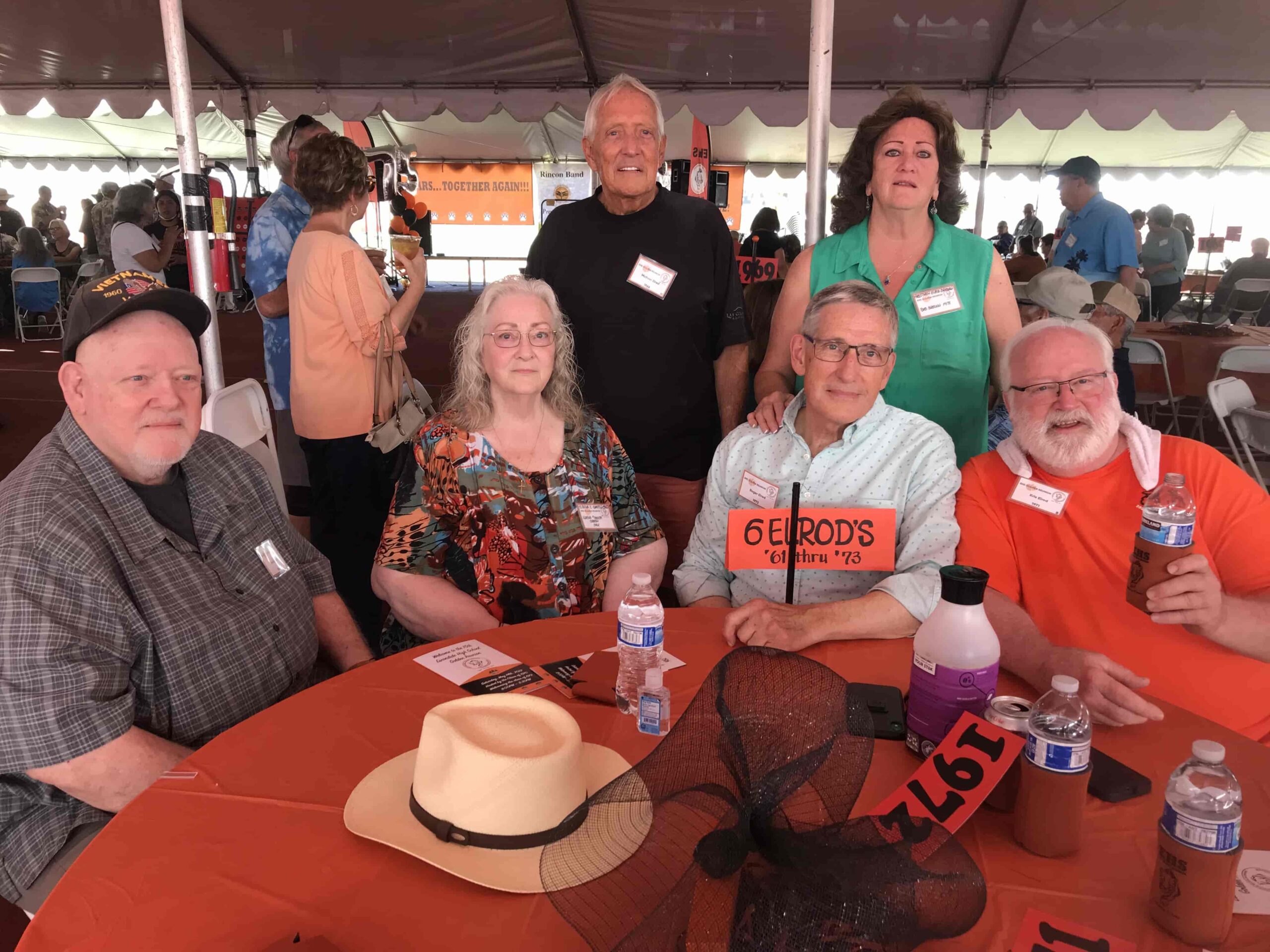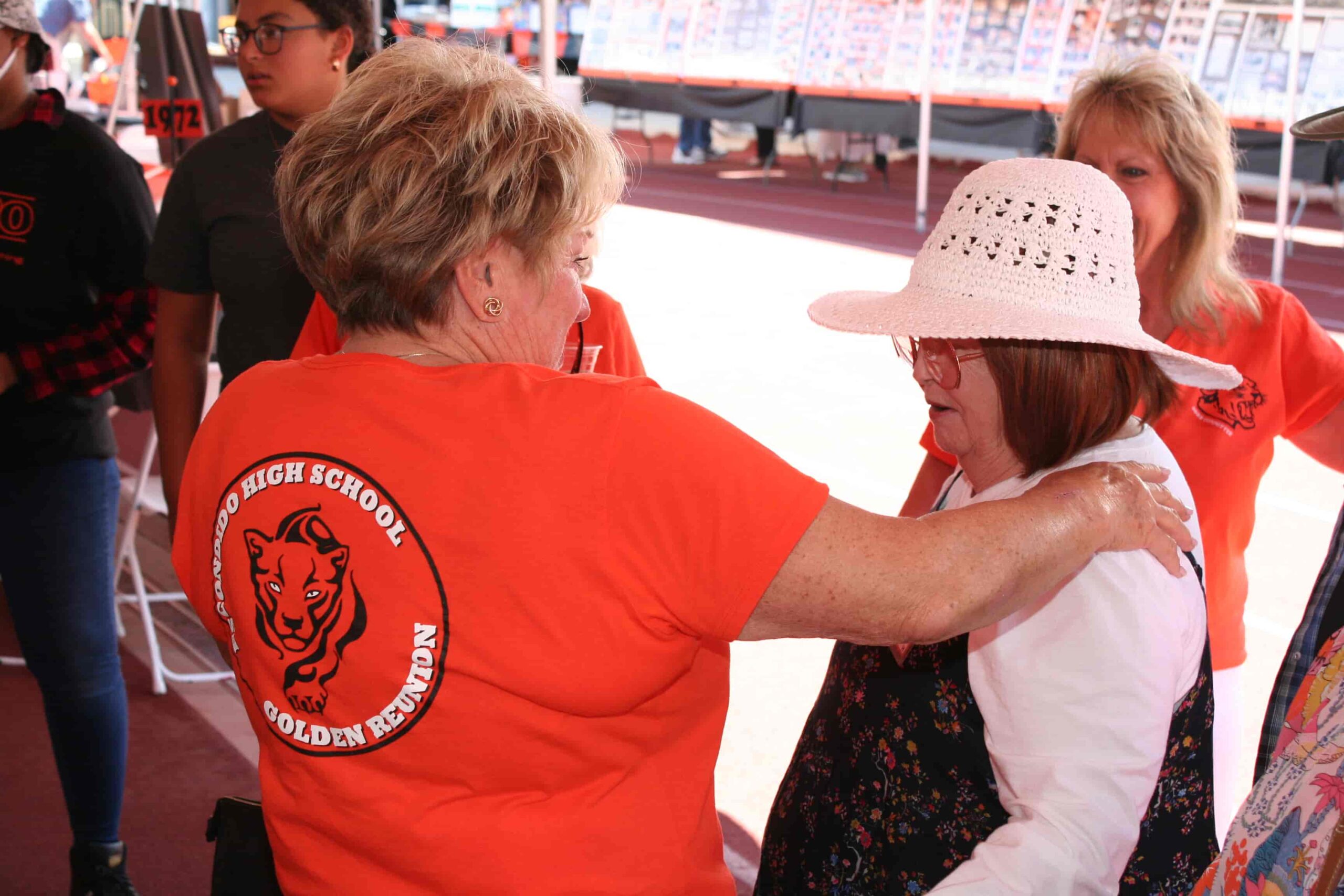 The Escondido High School Golden Reunion is an annual event for former EHS students who have been out of high school for 50 years or more — thus the nickname "50+." Hundreds of EHS 50+ graduates celebrate together in May every year featuring the only event of its kind in Southern California.
The 2023 Golden Reunion was highly successful with close to 700 alumni in attendance. Our next event will be May 18, 2024, beginning at 11:00 AM and will be held again at Escondido High School! More parking, more room, nicer facilities, and best of all that feeling of being at home make it an easy choice to bring the Golden Reunion back to the hallowed grounds of EHS. The old Memorial Field is now Wilson Stadium, Home of Chick Embrey Field; you won't believe how beautiful it has become. Help us celebrate the "Cougar Cub" class of 1974!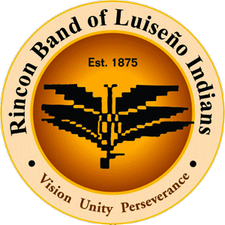 The Rincon Band of Luiseño Indians
Proudly Supports the Golden Reunion
In Loving Memory of John W. Georges
EHS English Teacher and Coach 1949-84
Jan Christensen, Class of 1971
In Memory of Jeff Courson
In Loving Memory of James A. Stone, Class of 1959
EHS Teacher and Coach for 35 years
Mike & Joni (Farr) Wexler
Class of 1964 & 1971
Paying with a Credit Card is the Easiest Way to Register & Pay!